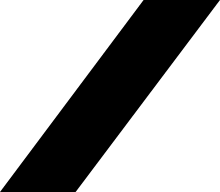 We help you to find and hire talented remote assistants
from Venezuela and other countries in crisis.
Virtual assistants from countries where the work really matters.
There are lots of platforms you can use to find a virtual assistant.
But iWorker is different. We're a social enterprise focused on finding you talented workers from countries in crisis where the work really matters. 
Most of our team come from Venezuela, a country in the midst of a full-scale economic collapse.
Co-founded by a Venezuela immigrant who fled to Argentina with his wife and a baby on the way, iWorker can help you to hire a bilingual virtual assistant for whom the work you provide is a life-changer.
What do you need help with?
Our virtual assistants are bilingual, college-educated professionals with a range of skills.
Social Media
Professional content creation for LinkedIn, Facebook, Instagram & more
Graphic Design & Video Editing
Graphic design, video and audio editing, YouTube, podcasts
Administrative
Customer service, inbox management, research, calendar management
Digital Marketing
SEO, content marketing, Facebook, Instagram, and Google ads
Copywriting
Blogs, sales funnels, website content, newsletters, editing
Sales
Lead generation, telemarketing, cold email, prospecting
Hundreds of 5-star ratings by both clients and workers.
Let us hand-pick you the perfect Virtual Assistant.
Be a hero. Changing lives starts here.
On average, hiring a virtual assistant saves people 14.7 hours per week. That's because a good bilingual "VA" can help with social media, graphic design, customer service, copywriting, digital marketing — or just about anything else that can be done on a computer.
But in hiring remote you're not just making a smart business decision. You're also changing a life.
Created as a response to the Venezuelan refugee crisis, iWorker's mission is to help compassionate entrepreneurs hire talented remote workers from countries in crisis.
Most of our team, 65% of whom are women, support multiple family members with the income they get from working online.

Request 3 bios
Tell us what you need help with, and we'll handpick 3 worker bios for you to review.

Book a call
Schedule a complimentary call and get to know the worker. See if the fit is right. 

Pay as you go
Simple pay-by-the-hour system. No long term contracts, no minimums, no cancellation fees. 
How can a virtual assistant help me?
Made famous in best-selling books like Tim Ferriss's The Four-Hour Workweek, hiring a bilingual virtual assistant can help you to:
Get things off your plate that you just don't like doing
Dramatically reduce busywork
Delegate day-to-day projects and save you hours of time every week
Get professional help for your business without breaking the bank
Help you to scale your business
But, wait, are the workers actually any good?
Yes!
iWorker is a very selective hiring agency, accepting just 3% of applicants. This ensures that we can line you up with the top talent at a great hourly rate. 
We look for:
Skilled, bilingual remote professionals
College or graduate degrees
Experience working internationally
Reliability + strong communication skills
Why iWorker?
iWorker was founded to do something real and direct about the Venezuelan crisis, where nearly 90% of the population lives in poverty and faces regular shortages of food and medicine.
The goal? To generate stable, well-paid, dignified work for talented Venezuelan professionals. iWorker has since expanded out to include remote workers from other countries in crisis, like Uganda and Nicaragua. 
To date, iWorker has helped generate over 5 million dollars of revenue for its workers. 
What sets us apart from Fiverr or Upwork?
Many of our clients used Upwork or Fiverr at one point and then moved over to iWorker. Why?
Social impact. Through iWorker, you're hiring someone directly from a country in crisis (like Venezuela or Nicaragua) or another developing country where the need is strong and your employment will change lives.
Empowerment of women. 65% of our workforce is women and narrowing gender inequalities in developing countries is at the heart of what you help to accomplish when hiring through iWorker.
The right person picked for you.

 

Unlike Upwork or Fiverr, where you'll need to wade through dozens of applications, we analyze your needs and pick someone we know, trust ourselves, and believe will be the perfect fit for you.

Legit

 

customer support. We're available 24/7, and our co-founder Enrique is always happy to jump on a call.
How much do you charge?
We have a simple, pay-as-you go model.
We charge a flat rate of $5.99-$6.99 per hour for our tier 1 and tier 2 virtual assistants. If you want to hire for a more specialized position (digital marketers, copywriters, web developers), we charge just a few dollars more per hour.
So you pay for the hours you use and that's it. There are no other fees or long-term contracts. 
How competitive are iWorker's wages?
iWorker is a social enterprise with social impact as its goal.
The US dollar goes a long way in developing countries. The wages received by our team ($800-$2,000/month) are significantly above local wages, providing some of the highest wages to be found in countries where jobs are often non-existent or pay an average of $200-$300/month.
As an indication of this, iWorker's long-term retention of workers is higher than 96%, suggesting how valuable a stable job earning in USD is in the countries from which we hire. In addition, iWorker provides the ability for its team to work online from home and avoid long and sometimes dangerous commutes.
Many of our workers also refer their friends, siblings, and even sometimes their parents to work with us! 

They don't just wait to be told to do something. They are engaged in driving the business themselves.


Cory Borgen
April 20, 2021
Thanks to the staff that the iWorker team provided for the company, our internal employees can focus on other aspects of the business.


Jeremy Kocian
June 9, 2021
My assistant is always up for the task and provides immense value to my team.


Jessica Ains
April 2, 2021
Enough with the misfires. Let us find your perfect VA.
Enough with the misfires. Let us find your perfect VA.